The cost of your treatment will vary depending on your individual needs and treatment plan. We will discuss with you the cost of your treatment and each of your available payment options before you begin so that you can make the best choice for you.
Affordable Payment Plans
Short-Term, Interest-Free Financing, and Longer-Term Financing
Financial Options and Dental Insurance
We are committed to providing our patients with the best possible treatment and service. Please understand that payment of your bill is considered part of your treatment. We offer several methods of payment for services provided. In order to promote a thorough understanding, we ask that you select the payment method that you wish to use and inform us before work is initiated. The payment method you select applies whether you have insurance or not. If you do not have insurance, your selected payment method will apply to the entire fee for services that are provided. If you do have insurance, your selected payment method will apply to the balance of your fee not covered by insurance. In most cases, if you have insurance we will be able to give you an estimate of the amount you will be directly responsible for at the time of treatment. Our front office staff is capable of helping you with any questions or problems you may have in making your selection.
Payment Options: Financial options are discussed during the initial visit. The doctors and their team are committed to providing excellent dental care and guide patients in choosing the best payment option for their individual needs. We accept cash, check, Visa, MasterCard, Discover, and CareCredit® (a dental credit card). For all cash and check payments made at the time of treatment, we are happy to offer a 5% courtesy discount.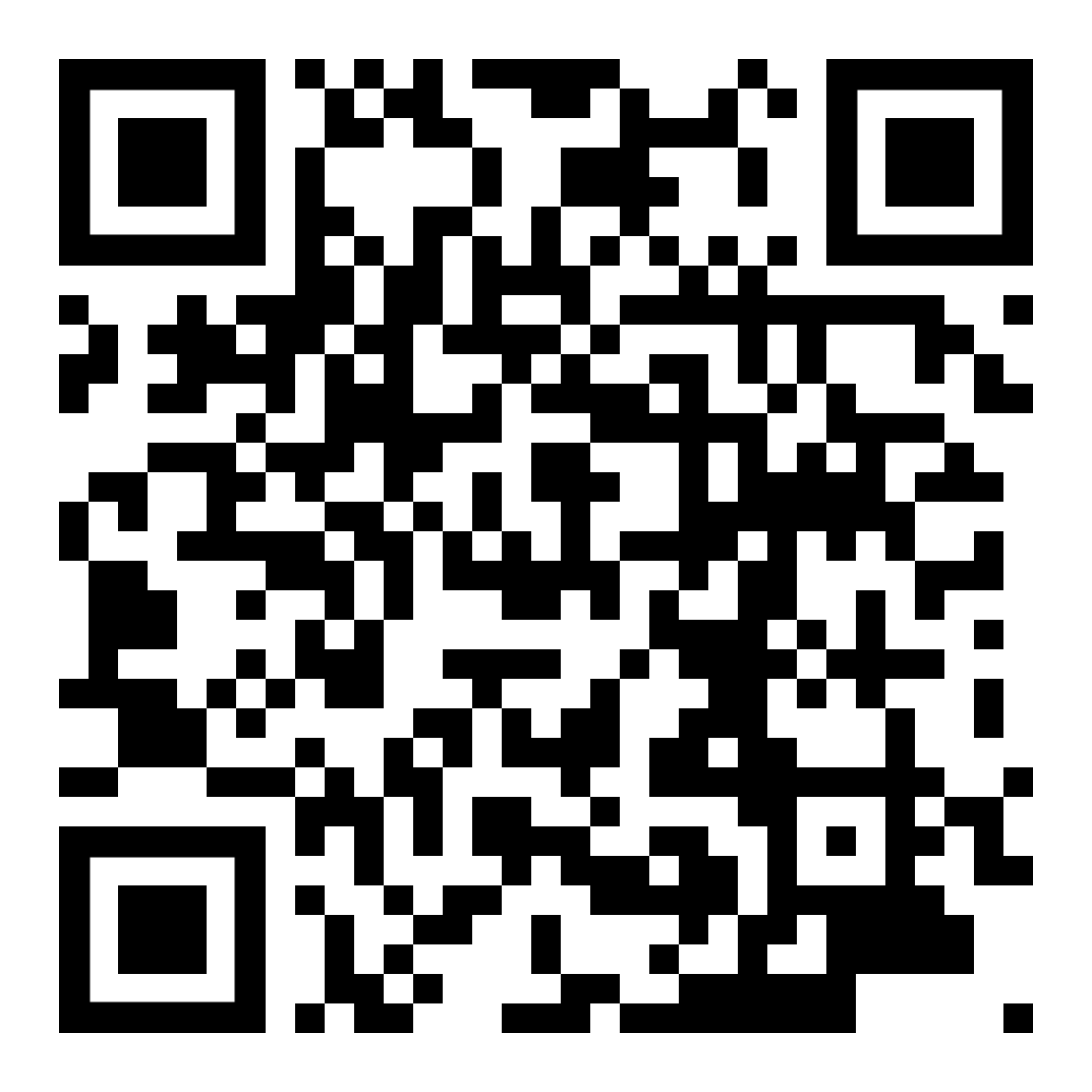 You can simply pay your balance right from your phone by scanning this QR code and entering your information on our secure credit card portal.
Dental Insurance: A great percentage of our patients have dental insurance. Please make sure that all information regarding your insurance is provided to our business office at your first appointment. We are happy to file the forms necessary to see that you receive the full benefits of your coverage; however, we can make no guarantee of any estimated coverage. Because the insurance policy is an agreement between you and the insurance company, we ask that all patients be directly responsible for all charges. Please know that we will do everything possible to see that you receive the full benefits of your policy. If for some reason your insurance company has not paid their portion within 60 days of treatment, you are responsible for payment in full at that time.
The goal of most dental insurance policies is to provide only basic care for specific dental services. The benefits that you receive from the dental insurance company for your current insurance plan have nothing to do with your needs or achieving a high-quality, complete result. We urge you to read the policy so that you are fully aware of coverage and any limitations of the benefits provided.
Frequently Asked Questions:
Q. My dental insurance takes care of this, doesn't it?
A. Professional series are charged directly to the patient, and he or she is personally responsible for the payment. As a service to you, our business team will assist you in completing and filing your insurance.
Q. How much does dental insurance usually cover?
A. On average, most dental insurance policies cover about 50 to 75% of our fees.
Q. Can you fill out forms for me?
A. Yes. Please give all insurance information to us, and we will enter it into our computer.
Q. What happens while the form is being processed?
A. Monthly statements of account will be sent to you, which show insurance payments received. At that time, any remaining balance is due and payable, or in case of over payment, a refund will be sent to you. There will be a finance charge for balances on account over 60 days.
Q. If I have a problem with my insurance claim, what can I do?
A. You will need to contact your insurance company.
Regarding Insurance Assignment:
Your fees charged are your responsibility whether your insurance company pays or not. We cannot bill your insurance unless you bring in all insurance information and an original claim form if you have one. Your insurance policy is a contract between you and your insurance company. We are not party to that contract. The estimate provided by this office is considered as a guideline until the final insurance payment is received and the patient's account has been reconciled. This office can make no guarantee of the insurance payment as estimated. Claims are submitted promptly after treatment is rendered, and if not paid by the patient's insurance company by the 61st day after treatment, will be billed in full by the patient. Our administrative team prides itself on helping our patients maximize their benefits. We are always available to answer your questions.
Additional Financial Information:
Crown and Bridge: Because of the laboratory costs incurred, we must ask for a $300.00 deposit before treatment begins to cover these costs.
Full Dentures and Removable Partial Dentures: Because of the larger laboratory fees involved, we require on half of the total fee down before treatment begins and the balance paid at completion. This balance may also be paid by selecting one of our alternative payment plans. Please advise us of your choice before treatment begins.